Let's talk about butt baby ~
Mooning people has appeared in my childhood memory
According to the history, it's beveled should have  originated as a form of insult in the first century.
Another signs – Pygophilia
It's actually is a scientific name for sexual arousal related to butts, so far is derived from the ancient Greek word for the an animals, called ' Philia' which is caused by ancient Greek and the meaning is love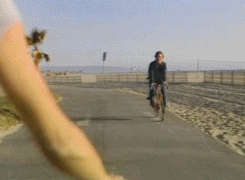 To be 'callipygian' is to have a well-shaped butt. On the other end of the attraction spectrum, to be 'dasypygal' is to have a hairy butt.
Your butt is the largest muscle in your body, so that's why it works really hard to keep your torso up all day long.
The butt is kind of  symbol of fertility and beauty throughout human history.
Evidence is found in statues with exaggeratedly large behinds as far back as 24,000 BCE.

Women tend to prefer to be the spankee rather than the spanker.
Some search has stated that men are more attracted to the spinal curvature of a woman's butt than its actual size.

Your butt contains what's left of the human tail, which is your coccyx.
It's the remnant of a vestigial tail in humans and other apes.
Shake it off~~ I love it ~~
Butts are women's preferred body part for compliments
Base on  a survey in Men's Health and Women's Health.,they were chosen by 1/3 of respondents' favorite, coming out the result is higher than eyes and breasts.

LOL : Big butts produce smart kids !! Make sense ?! haha ~~
The fat deposits in a mother's butt, hips and thighs store the Omega 3 fatty acids that contribute to babies' brain development.
Big butts also lead to longer lives.
Carrying excess weight in your butt and thighs instead of your gut correlates to lower chances of diabetes and heart disease.

Normally, your butts expel gas between 13-21 times a day.
So let it rip!! woohooo~~